the major news this week seemed to be that the Fed didnt do anything...seriously, they had a FMOC meeting, their post-meeting statement was nearly identical to the statement after the November meeting, yet it generated heavy econoblog coverage & at least one article on it from every major media outlet...why so much attention from the econ-blogosphere on the Fed's routine inaction? likely its continued frustration with the shenanigans of a totally dysfunctional congress & a white house that completely ignores economists, leaving those whose business is it to chart a path through the maze to a sustained recovery waiting for Ben & his band to throw more money at the economy, even as ineffective as monetary policy has been to date...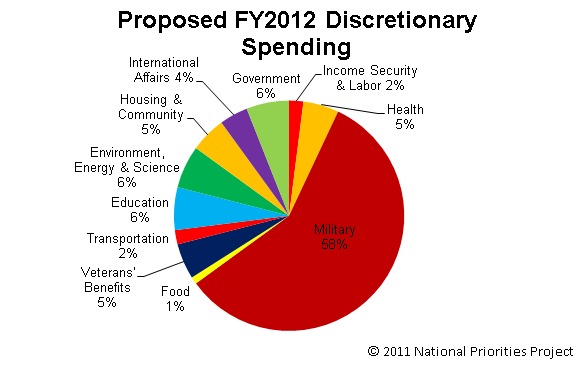 with the continuing resolution passed last month expiring on friday, it was probably predictable that congress would wait till the eleventh hour to finally pass a budget to get us through the remainder of the fiscal year (ending 9/30/12)…instead of putting together a spending package that had a chance of passing, the house spent most of the week loading a christmas tree with special interest provisions that obama clearly stated from the beginning that he would veto…& as it seemed no compromise was in sight, by midweek we started seeing the expected "government gonna shut down o god we're all gonna die" genre of headlines…but probably just as predictably, by the end of the week, the contentious items were separated out & over a trillion dollars of spending was agreed on to fund the major agencies of the government until the end of the current fiscal year; since this appropriations bill is more than 1200 pages, few details have been analyzed, although we do know that it reversed the ban on incandescent bulbs, now that all old domestic lightbulb production has been mothballed…that still left the half dozen or so expiring provisions, such as unemployment compensation, the payroll tax cut, the doc fix, etc, that we've talked about over the past couple weeks to be dealt with, budget add-ons that obama & the democrats wanted, leaving boehner & the house tea party again holding the trump cards…so the Senate democrats included with their compromise bill to fund those expiring provisions just till February a provision to fast track the keystone XL oil pipeline which was subsequently passed by the senate & sent to the house on saturday, where we're waiting to see if it will pass before year end…
there was another major piece of legislation passed separately this week you should all know about…the 2012 National Defense Authorization Act, which is the regular defense appropriations bill (920 pp pdf), includes provisions authored by john mccain & carl levin that allow for the indefinite detention of suspected terrorists, including US citizens, by the military without being booked, charged or tried, until such time as "hostilities end"...this has already passed by large bipartisan majorities in both the senate & the house and obama has indicated he will sign it...this bill effectively repeals the posse comitatus act (which had prevented use of the military against US citizens), abolishes habeas corpus (the right to challenge an unlawful detention), the right to a fair trial and the right to due process; clearly, it would seem that these provisions would be unconstitutional, but if someone is among those who have disappeared, they would hardly be in a position to challenge the constitutionality of what had been done to them, would they?...people in this country have been putting up with the inconveniences of the dept of homeland security & the provisions of the patriot act, but this is the patriot act on steroids; you might say there's nothing to fear if you're not a terrorist sympathizer; but the broad scope of this legislation leaves it entirely up to the executive branch to decide who's an enemy of the state, such that if a future president would want to round up & disappear politcal dissidents, such as OWS, it would be within the scope of this legislation to enable that action...the most complete article describing the language & potential abuses of this legislation ive seen to date is Three myths about the detention bill by glenn greenwald at salon; ive also posted a video rant about this legislation here at MW 666 as bill of rights? ha ha, tell me another one…
the economic reports that were out this week were not as encouraging as we've been seeing over the past several weeks; the official retail sales report for november from the census bureau made a liar out of the retail tracking estimates we reported earlier, as november sales were only up 0.2% over october's, & although they were still 6.7% better than sales of a year ago, a lot of that can be accounted for by higher gas prices, up 18.4% YoY; nominally, retail sales are at a new high, 5.5% above the 2008 peak, but again, that isnt adjusted for inflation....although wholesale inventories were higher, seasonally adjusted retail inventories were virtually unchanged...the Ceridian-UCLA diesel fuel index also slowed to 0.1% in november, compared to a 1.1% increase registered in october....we also had a weak industrial production & capacity utilization report from the Fed; overall production was down 0.2%, with factory output ex-autos down 0.4%, autos down 3.4%, & mining & utilities both up slightly; total industrial production was still 3.7% better than a year ago, although year to date is 5.2% lower than the 2007 high water mark...capacity utilization for all industry also decreased 0.2% to 77.8%, 10.5% off the record low but still considerably below the long run average as shown by the adjacent chart….in general, companies arent going to be investing in new plant & equipment while there's that much unused capacity...trade also seems to be slowing as well; reports from LA & Long Beach ports, which account for 40% of US shipping container traffic, show both inbound & outbound traffic down over october's 0.3% & 0.2% respectively, & over last november's, 4% & 2% respectively...
it's probably also worth noting that reported first time claims for unemployment fell to 366,000 for the week ending Dec 10th, the lowest since may 2008…the problem with this number is that's it's seasonally adjusted & typically volatile, ie, so we really should wait for adjustments, which have tended to be up, though less so than during the summer, and wait for a longer term tread to establish itself, but with the 4-week moving average at 387,750, 6,500 less than last week's revised moving average, we'll take whatever little light is in this tunnel…the consumer price index was also reported as unchanged for november, as energy declines offset increases in other categories; year over year, prices are up 3.4% (the BLS release says "over the last 12 months before seasonal adjustment"; would someone please explain how last november could be a different season than this november?); the core inflation rate, which excludes food & energy & which you'll recall as the inflation measure the Fed follows, was up .2% for november & 2.2% over a year ago…the cleveland Fed also publishes two other inflation measures; a median inflation, ie, the price change that's right in the middle of the list of all the CPI price changes, which rose 0.1% in november (& at a 1.1% annualized rate), and a trimmed-mean inflation rate, wherein they eliminate the 8% of the CPI components with the highest and lowest one-month price changes & then figure the average of those remaining, which was up 0.1% for the month & 1.0% annualized…
there was one report out this week that was quite surprising, especially in light of all the articles one reads about how burdened americans are by their accumulated debt; the Fed released the 3rd quarter Household Debt Service and Financial Obligations Ratios, a report which shows the percent of household disposable personal income that is dedicated to debt service; quoting the Fed release: The household debt service ratio (DSR) is an estimate of the ratio of debt payments to disposable personal income. Debt payments consist of the estimated required payments on outstanding mortgage and consumer debt. The financial obligations ratio (FOR) adds automobile lease payments, rental payments on tenant-occupied property, homeowners' insurance, and property tax payments to the debt service ratio...what is surprising about this report is that the overall debt service ratio is now back to 1994 levels, obviously because of continuously lower interest rates; and as the adjacent chart of debt service as a percent of disposable income shows, with the Fed committed to a zero interest rate policy for another 2 years, we are well on track to hitting a series low on this debt service metric...it's also worth noting that what applies to households also applies to government debt, as long as the government debt service remains low, the interest on the debt portion of the federal budget remains very manageable...
this is my weekly commentary that accompanied my sunday morning links mailing, which in turn was mostly selected from my weekly blog post on the global glass onion, and also includes other links of interest…if you'd be interested in getting my weekly emailing of selected links that accompanies these commentaries, most coming from the aforementioned GGO posts, contact me…